"A well tailored suit is to women what lingerie is to men".
Admit it, there's nothing like a men in suit and fresh-cut hair that can make any women go weak at their knees.
Still won't admit it?
Try saying no after this.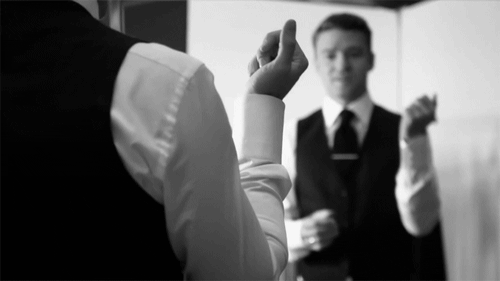 I swear the last gif perfectly describe this post. Gotta love Gosling.
Anyway, what season other than fall could be better to suit up?
Major A* for BONOBOS' suit this fall, with
brand new fabrics and updated interior details into their signature Italian wool Foundation suit. Not to mention a more ergonomic interior pocket so grabbing that business card is as smooth as your first impression.
All suits come in Standard and Slim fits, and Short, Regular and Tall sizes, so you can always find the perfect fit for you.
Buying suits has never been so good.
Check their full suit collections here.
And for more info from BONOBOS click here.
Last but not least.... SUIT UP!